HOUSE & OFFICE STORAGE
GECKOBOX HOME AND OFFICE STORAGE BENEFITS INCLUDE:
Affordable short-term and long-term house and office storage options.
Our storage facilities are fully insured and secure.
We can tidy up your house before auction or sale.
Ideal office storage solution during business refurbishment.
Attached lid lockable boxes provide additional security for your goods.
Full collection and delivery service in and out of your storage available.
You can access your storage consignment whilst it is stored with us.
We provide you with an inventory of all the items that you have in storage.
OUR STORAGE RATES:

* Additional items will need to be quoted based on total area of storage required.
GECKOBOXES will be reused by the next customer after use!
Call Use Today! To Discuss Your House and/or Office Storage Requirements (08) 8376 2100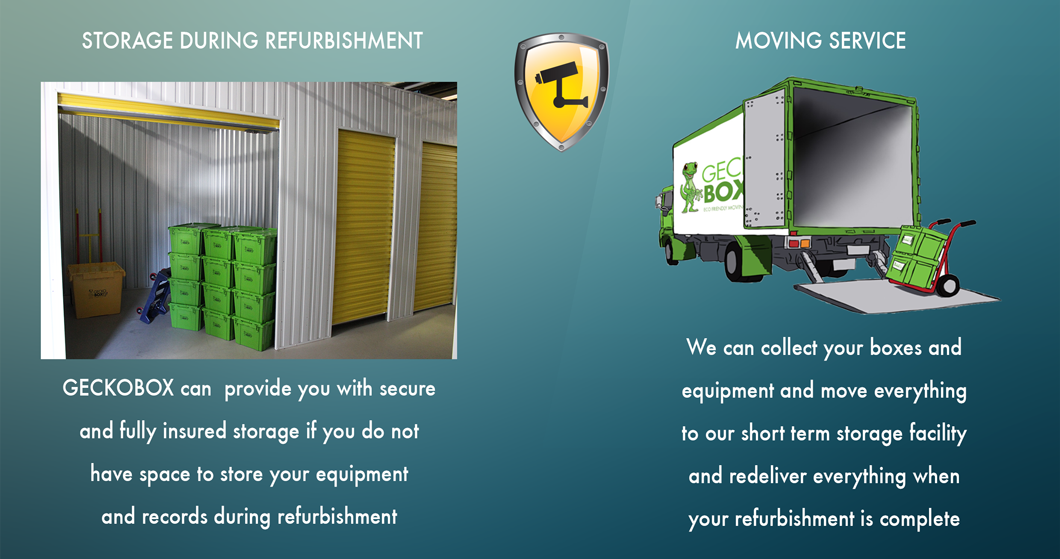 Looking for somewhere to storage your extra goods while you move, or just have extra goods you don't have space for? A storage option such as Self Storage might be the perfect choice for you! Get in contact with our sibling companies Western Self Storage and Glenelg Self Storage.